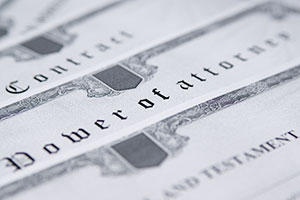 There can be times in which the person concern cannot appear personally thus the need for him to appoint somebody else on his behalf. Now, this appointed person in turn cannot act accordingly if he has no legal representation from the appointing power.
Even if the appointee does what the appointing power asked him to do, the former's actions would not be legally binding because there is no legal document that would support such action.
The General Power of Attorney and the Special Power of Attorney
This legal instrument is called the Power of Attorney and in Thailand, there are two forms of this instrument: the General Power of Attorney (GPA) and the Special Power of Attorney (SPA).
To compare the two, the General Power of Attorney has a broader coverage. Also, the GPA is more durable than the SPA.
On the other hand, the Special Power of Attorney is more specific with limited scope and durability.
The Persons Involved
In executing any of the two forms, these two persons are always involved, the Principal and the Agent.
Principal – he can also be called the Grantor. This person is the one who gives his authority to another.
Agent – he is the one given the authority to act in behalf of the principal. He can be also referred to as the Attorney-in-Fact.
Can Anyone Just Execute a Power of Attorney?
No as the applicable law in Thailand restricts its execution only to persons with legal capacities to do so. Furthermore, the power of attorney must be in line with the formal and substantial requisites set by law for it to be valid and enforceable such as being notarized after being signed by the grantor and the agent.
Chiang Mai Law Firm
Foreign nationals in Thailand may find it difficult to do legal maneuvers in the country because of language issues as all official documents issued by the government in the Kingdom utilizes the Thai language.
Although they can always resort to have such documents translated into English or vice versa, problems like translation accuracies may still arise.
With Siam Legal Chiang Mai, issues such as translation accuracies are easily addressed to because the firm has lawyers and solicitors who are first speakers of the Thai language but are also exceptional with English. The firm also has foreign lawyers on board who have extensive backgrounds in Thai and international laws.
These collective group of reputable lawyers will make sure that the power of attorney has been drafted carefully and extensively by having consultations with the agent and the principal first before the document will be signed and notarized.
Our Office Address:
For drafting a power of attorney, please visit our office at:

Siam Legal Chiang Mai
215/2 Chang Klan Road,
Curve Mall 2nd/F Room C219-C220,
Muang, Chiang Mai 50100