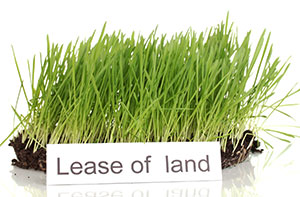 Foreigners are not permitted to own land on freehold in Thailand thus making leasehold the popular choice among them in order to acquire such land. This allows a foreigner to secure the right to use a plot for a maximum of 30 years but he must register such right with the Land Department.
Lease Renewal
Renewing a lease after the agreed term is not automatic. This require the lessee and the lessor to negotiate to renew the lease shortly before the lease contract will expire.
Though proven to be difficult, still it is possible that clauses with regards to intention to renew be included in the contract although this will require prudent drafting of the said contract. Furthermore, it will still be under the discretion of the Registrar.
If and when both parties have agreed for renewal of lease after the initial term, the new term should not exceed thirty (30) years.
Lease Agreements and Registration
Drafting of the Lease Contract
All legal documents in Thailand uses the Thai language and so it is no surprising that a lease contract is drafted in Thai. However, law firms like Siam Legal provide accurate translations for the parties' thorough understanding of the provisions on the said contract.
Also, involving young adults in the family can also be a practical decision as it insures continuity of the contract until reaching its full term if it happens that the parents meet their untimely demise.
Registration
Potential lessees must put in mind that a lease with a period of more than three (3) years must be registered with the Land Office where the title deed will be maintained. Attached with the title deed is the lease contract and other particulars like the lessee's name.
A foreign lessee may be able to construct a structure i.e. a house on the leased land if the lessor permits it as evidenced by a provision on the lease agreement. The foreign individual must apply for a construction permit and it should bear his name. Following in time, that expatriate will own the structure and it will be under his name.
A lease agreement can still be valid if the lessor has met his untimely demise or if the land is sold. Nonetheless, its transfer to third parties can only be done if the lessor allows it.
Another highlight of a lease is that it has a lower registration fee at 1.1% of the rental value.