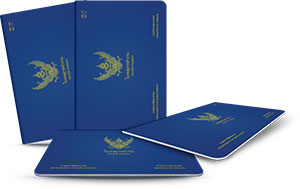 Foreign workers are not allowed to simply enter Thailand and work. They need to have the proper visa that should go along with a Work Permit otherwise they will be seen by the Thai government as illegal migrant workers and if apprehended, they will be fined or even be imprisoned.
Under usual circumstances, the application for a work permit hinges on the registered capital of the business entity, be this a Thai business enterprise or a foreign one.
Thai Business Enterprise – if the hiring company is of a Thai business entity, the registered capital required is two (2) million Baht, fully paid up yet this can be reduced to one (1) million of the foreign worker to be hired is legally married to a Thai national.
Foreign Business Enterprise – if the hiring company is classified as a foreign business entity then it needs three (3) million Baht per foreign employee to be hired.
Work permit application for foreign workers may be easier if the hiring company is promoted by the Board of Investment and this is because of the fact that the BOI has the authorization to give the promoted business entities the distinct rights with regards to work permit and visa issuance.
But the foreign worker must have a Thai non-immigrant visa first before applying for a work permit.
The process involved may be very time consuming and confusing for foreign companies thus there can be a need for them in hiring the services of reputable law firms in Bangkok to assist them throughout the whole process.
The Step by Step Process in Obtaining a Work Permit
Step. 1: Obtaining a Non-Immigrant Visa
The foreign worker needs to obtain a non-immigrant visa outside of Thailand.
Has been offered a job in Thailand or is starting a company in Thailand with himself as an employee.
The hiring company makes a request for the applicant be issued with the required non-immigrant visa so that the company can apply for a work permit for him later on.
The hiring company can vouch for the applicant to be respectful with the laws and traditions of Thailand, to be morally upright and trustworthy.
The application for a non-immigrant visa should be done within 30 days prior to the applicant's trip to Thailand.
Step 2: Obtaining the Work Permit
Both the employer and the employee must provide documents needed in the application for work permit.
Documents to be provided by the employee:
Copies of every page of the employee's passport. He must sign every copy.
Non-Immigrant Visa
Departure Card TM. 6
Signed copy of Educational Degree
Signed copy of Transcript
Signed copies of certificates and or licenses
Curriculum Vitae or Resume with detailed description of the applicant's work experience, duties, performance, duration and location of employment.
Three (3) photos, 5×6 centimeters in size. The applicant must be wearing a business attire on this photos and should have been taken within six (6) months prior to the application.
Original and signed photocopies of Marriage Certificate if married with a Thai national. He should also include his Thai wife's ID, birth certificates of their children and household registration.
The educational degree, transcript and certificates/licenses should be certified by the employee's country's embassy. Furthermore, these may be needed to be translated into Thai.
Documents to be provided by the employer.
Commercial Registration Department Certificate with the names of Managing Director and or Director and Registered Capital.
A Commercial Registration Department certified Shareholder's list.
Factory license from the Factory Department if required.
VAT Certificate (Phor Phor 20)
Withholding Tax (Phor Ngor Dor 1)
Social Security Payment filing
The CRD Certificate, shareholder's list, factory license and VAT certificate should each have the official company seal and signature/s of the managing director and or directors beside the seal.
Step 3: Tax ID Card
When the processing of the work permit has been on going, the employer must then apply the employee with a Taxpayer ID. This card contains the tax ID number.
Step 4: Getting the Re-entry Permit
The employee's re-entry permit is specifically required when he travels outside of Thailand within the period specified by his Extension of Stay. If in case he travels to another country without the necessary re-entry permit, his extension of stay and his work permit will be invalidated.
To clarify further, an Extension of Stay is the date stamped at the employee's passport when he enters Thailand. His work permit and re-entry permit is dependent on the extension of stay.
Step 5: Visa Renewal
If in case the employee has to renew his work permit, he will need to renew his stay in Thailand first. He may apply for a renewal of his visa within Thailand or that he may have to leave the Kingdom and renew it abroad. If what he has is a multiple re-entry visa, he may just need to briefly exit Thailand and return immediately.
If he has to apply for a new non-immigrant visa then he has to leave Thailand and apply at the Thai Embassy or Consulate where he has to submit new recommendation letter from the company as well as other company-issued documents such as company registration documents, financial and tax reports.
Furthermore, the employee must be reminded that because he is on a long term stay in Thailand, he is required to report to the immigration police every 90 days.