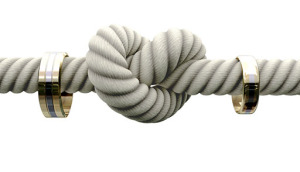 Thailand is an ideal place for couples to get married. In fact, it has all the necessary beauty that romanticists look for in sealing their lifetime commitment with their special someone.
If you are among these type of marrying individuals or couples then go over the whole article and you will find that tying the knot in Thailand is as easy as it seemed to be.
Will it be legal?
Yes, your marriage in the kingdom will be perfectly legal. You and your soon-to-be spouse simply have to secure and provide legal documents and of course, register your marriage with the Local District Office (Amphur) of Thailand where you will be conducting your marriage.
If legally registered and officially recognized in Thailand, your marriage will also be officially recognized in your home country and in other countries around the world.
Offices to visit prior and after marriage
You will have to visit various offices to obtain documents that are needed in order for your marriage in Thailand to push through.
Embassy or Consulate – you will need to secure a document that will provide certification that you and your soon-to-be spouse are free to marry or you are both free from any marriage commitments in your home country.
Thai Ministry of Foreign Affairs – the ministry will provide you with the certification that you are free to marry anywhere in Thailand amidst subject to the documentation that you will submit to them including the translation of your certification or affirmation you obtained from your embassy or consulate.
Local District Office (Amphur) – you will have to register your marriage with the Amphur where you tied the knot. The said office will be the one which will provide you with your copy of the marriage certificate but the entries will be in Thai and therefore, you will have it officially translated at the Ministry of Foreign Affairs. It will then complete the legalization process of your marriage certificate.
For eligibility and list of requirements, see the thailand marriage registration page.